I have addressed the topic of triggered notifications a couple of times on this blog previously. I've taken the opportunity to apply the technique to a current use case – the ability to get notifications whenever the confirmed count of COVID-19 cases changes in my county or surrounding ones.
I am basing this workflow on the Johns Hopkins University county-level data available as an ArcGIS feature service here: https://services1.arcgis.com/0MSEUqKaxRlEPj5g/arcgis/rest/services/ncov_cases_US/FeatureServer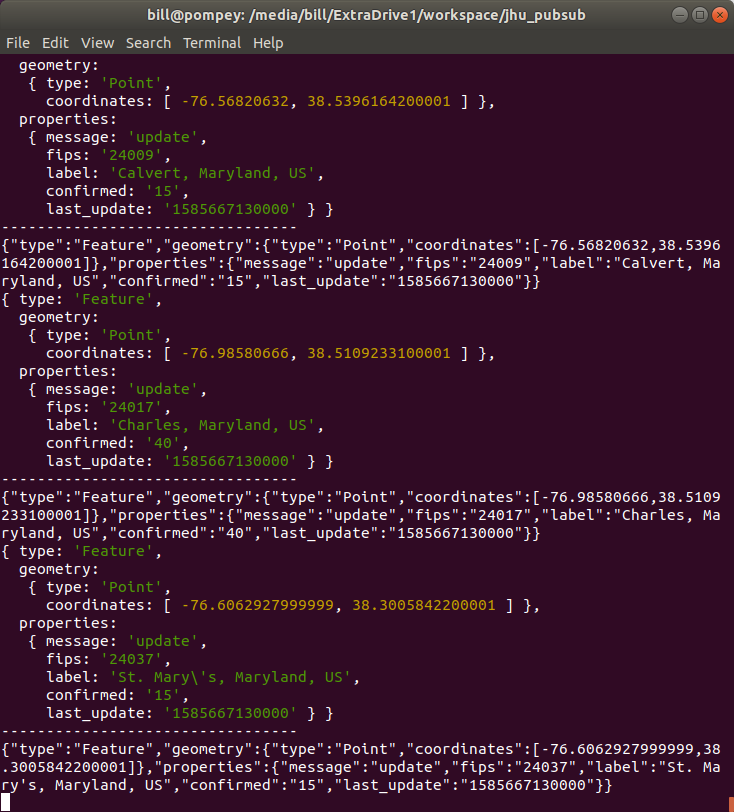 Using the "f=geojson" parameter, it is possible to download the data in a format (GeoJSON) that is readily consumable by OGR. As a result, I was able to initiate a core workflow using the following steps.