It's been a few weeks since I hit my latest milestone, but life was fairly full in the immediate aftermath. On the plus side, the extra time was good for reflection.
The milestone to which I am referring is that, on October 27, 2019, I ran the Marine Corps Marathon in Washington, DC. The race itself and the training leading up to it were the hardest physical things I have ever done. The weather during the actual race was crazy, with torrential rains for my first 14 miles or so. My finish time was a lot slower than I'd hoped, but I don't care because I finished. I learned a lot and am already looking to do another.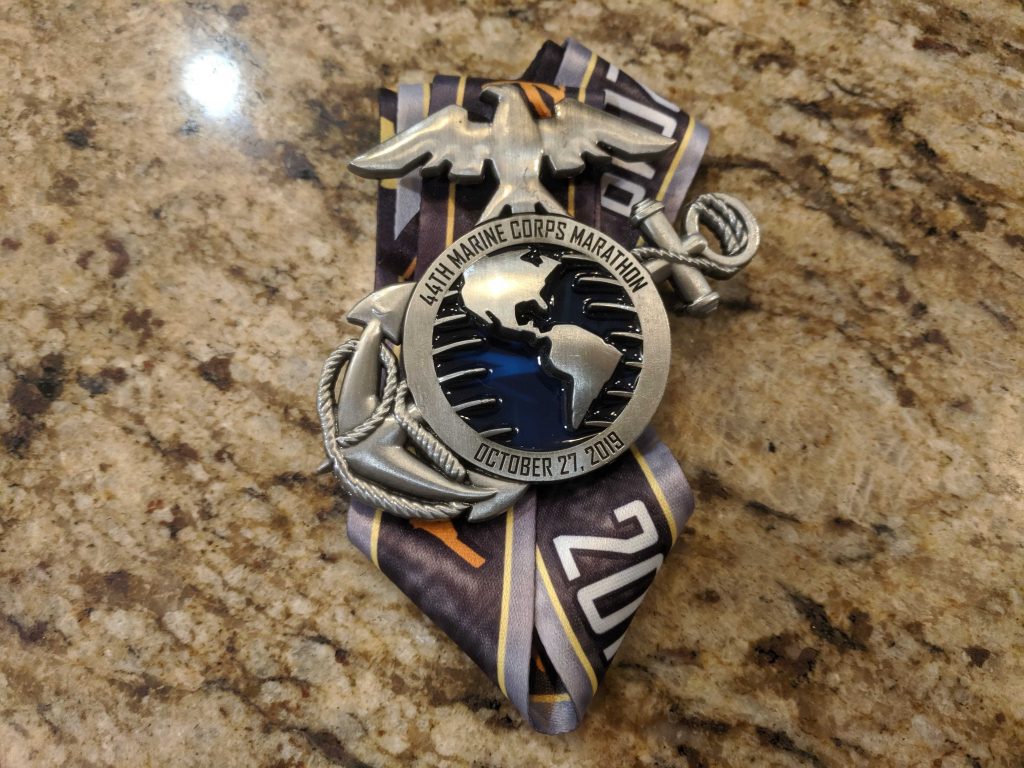 Looking back on the process of training for the race, it was very much a clarifying experience. As the daily and weekly mileage ramped up, my time management skills were put to the test. It was no longer possible for me to squeeze in the mid-week training runs during a lunch hour, so it required more communication with my co-workers. To a one, they were supportive.
On the other end of the day, I needed to make sure things didn't extend in a way that impinged on time with my family. Our kids are older and fully self-sufficient, so a lot of the logistics that were needed when they were younger were no longer a factor. At this stage, I just wanted to make sure I was getting meaningful time with them and my wife.